Network switches for data centres, offices and home offices
Check out our great selection of switches and more.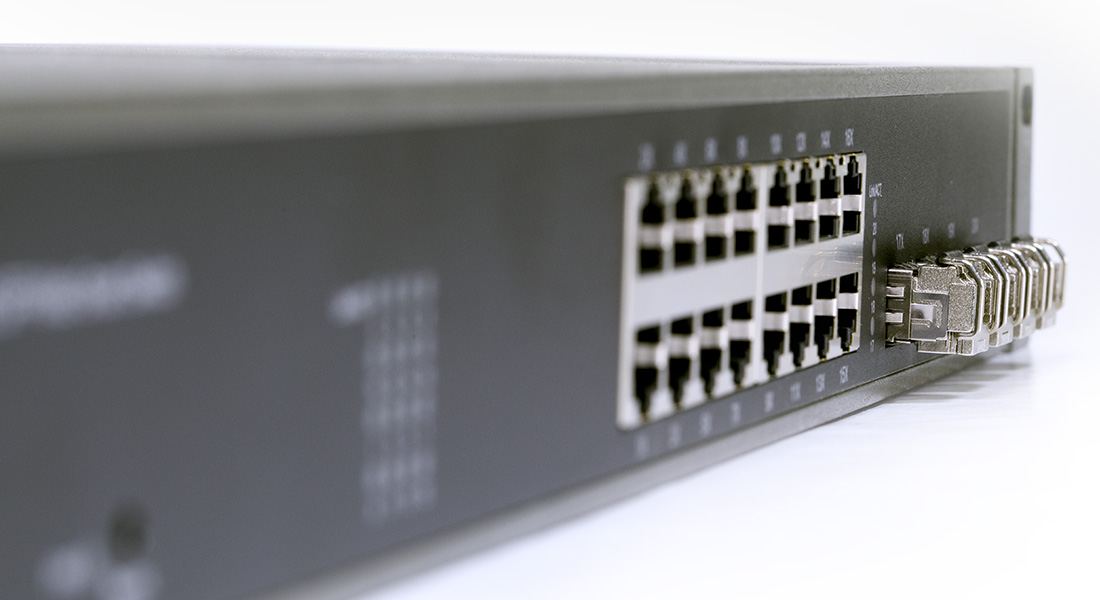 Network switches ensure a reliable connection of your network components and distribution of network packages. The importance of reliable network switches has grown within the automation sector, in particular, due to the increasing size of network packages to be transmitted.
Visit our online shop and find a wide range of switches as gigabit or fast Ethernet, 19" variant or as desktop model. In doing so, you will benefit from our professional equipment features such as power over Ethernet (PoE), SFP slots for fibre optic connections or web management and SNMP support.
As a network specialist with many years of experience, we also provide you with the opportunity to receive technical consultation or customized solutions. Feel free to contact your personal EFB representative regarding your inquiries at any time!