Great variety of TV and monitor mounts
Our extensive assortment for your professional equipment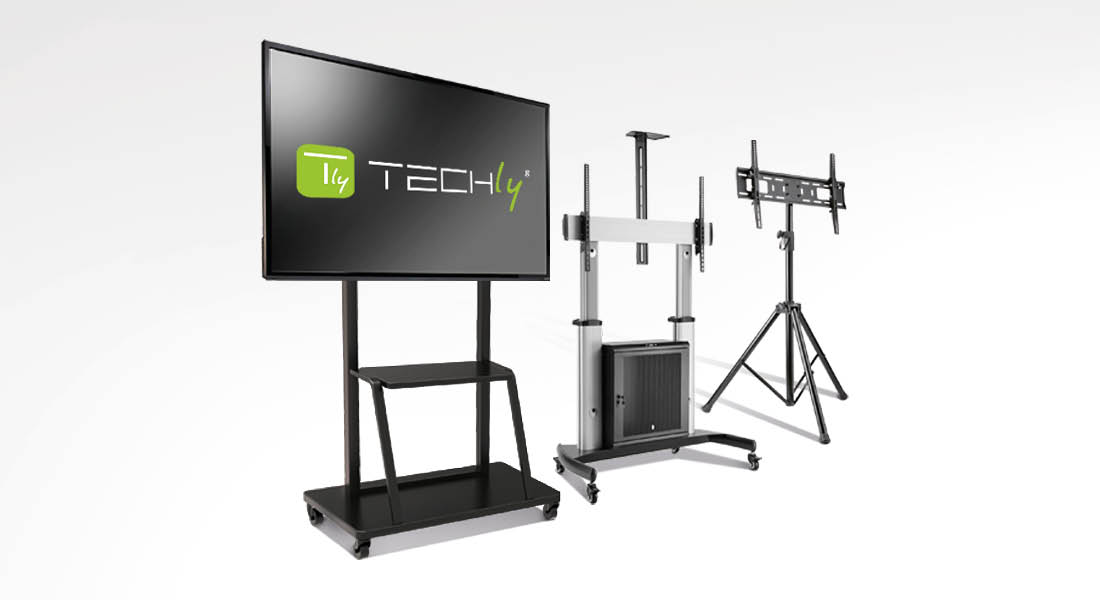 It is a real challenge to find the perfect mount for the monitor – in conference rooms, offices or digital home offices alike.
Visit our online shop and find a great selection of high quality TV and monitor mounts in various state-of-the-art designs from our TECHLY® brand. Additional added value: Our products allow for very easy and flexible installation.
As an expert in network technology and industrial system solutions, we also always offer technical consultation and customized solutions upon request. Don't wait – talk to your personal EFB representative!