---
Free webinar from EFB-Elektronik
Especially in data centers, it is important to transfer high data rates quickly and securely – preferably in the smallest possible area. The MTP ® (Multi Termination Plug) connectors offer exactly this: With their SFF (Small Form Factor) design, they achieve the highest possible packing density and at the same time on the smallest surface. Learn more about MTP® connectors and cables from our product expert Jan Behrend in this webinar. We clarify the question of why female and male connectors are available and what role MTP® couplings play in this. In addition, we go into the most common MTP® codes, type (1 : 1) and type B (crossover), and teach you what 8- and 12-fiber MTP® assemblies are all about. Let's build an exemplary MTP® channel with LC connectors together. The lecturer explains how to structure this space-saving fiber optic installation and embed it in the cabling system.
Male/Female Connector
MTP® Coding
Structure of the MTP® transceivers
MTP® 8-fiber and MTP® 12-fiber
Why in the main on LC connectors
MTP® couplings
Example MTP® channel structures
Planners
Installers
Buyers
Distributors
Eugen Ptoszek
As a technical support and copper expert, Eugen Ptoszek, as a member of EFB-Elektronik's product management team, regularly makes his many years of experience as well as his sound specialist knowledge available for practical and user questions.
| Date | Registration |
| --- | --- |
| to be announced | |
---
The EFB training courses on network technology topics: Your advantages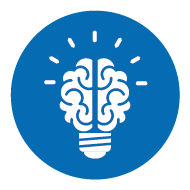 Practical knowledge directly from the expert - expand your know-how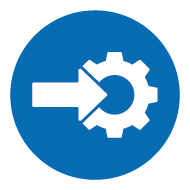 Short and crisp: Easily integrate the webinars into your daily work routine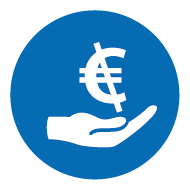 Our webinars & online training for network technology are our free offer for you
---
Network technology basics training or expert talk: our webinar topics
Our webinar program includes topics in the field of network technology for professionals as well as for people from purchasing, sales or marketing who may have less prior knowledge. Especially for planners, architects and civil engineers, we regularly offer our Planning Partner Webinar, in which we present in detail how we can support you in your projects regarding
structured cabling
. From IT cabinet webinars including a demonstration of our
Server rack configurator
or special training courses on network technology topics such as
Cat.8
,
FTTx
and
Power over Ethernet
to webinars on our brand partners
Kaptur
and
Techly
: The free online network training courses and webinars are your chance to benefit from our expert knowledge, ask your questions and possibly arrange further consulting or individual fiber optic training for your company directly.