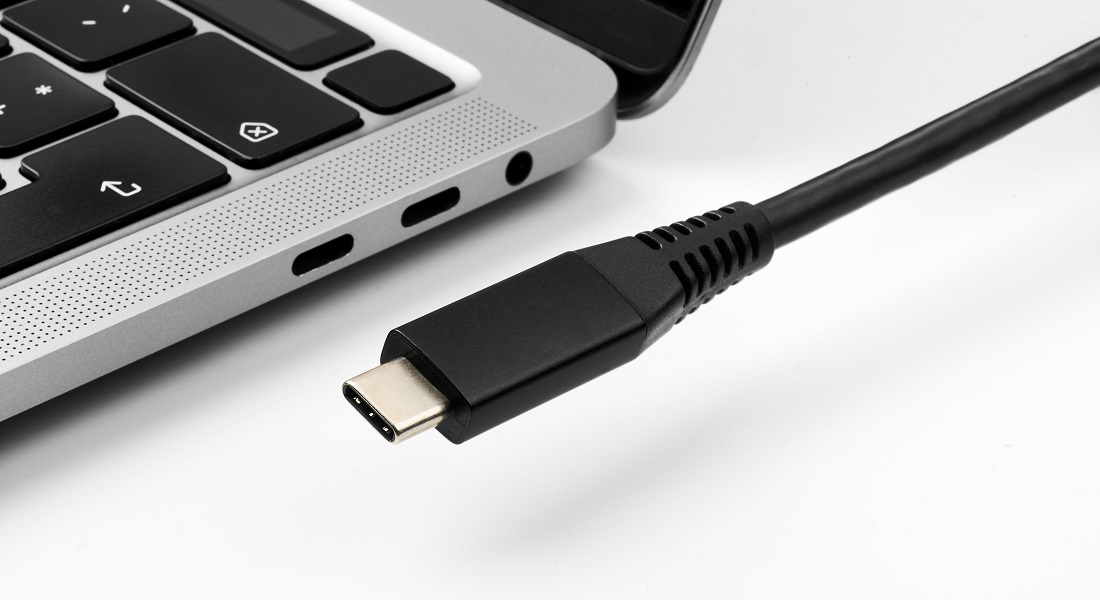 EFB-Elektronik expands product portfolio around "all-rounder" USB Type-C
March 14, 2023
Pressemitteilungen | News
Bielefeld, 14.03.2023 – From autumn 2024, USB Type-C will become the new standard charging socket for small and medium-sized electrical devices such as smartphones, tablets or keyboards in the EU. EFB-Elektronik GmbH, network specialist for structured IT infrastructure, is significantly expanding its product portfolio around USB Type-C solutions due to this. With the wide-ranging selection, the company is at the same time taking into account the requirements of flexible working environments: "Companies can adapt their hardware to hybrid working concepts with USB Type-C solutions, regardless of where they work," says Biniam Tesfamariam, Head of Product Management at EFB-Elektronik. And further: "The extended range of functions facilitates the application in everyday work enormously."

One connector for (almost) all solutions
As an interface, USB Type-C enables ultra-fast data transfer, 8K video signals or power supply with up to 100 watts. With suitable converters and docking stations, companies can easily integrate existing hardware into new work environments. The possibilities at a glance:

Connect: USB Type-C cables transmit data at up to 40 Gbit/s as well as video signals with a resolution of up to 8K at 60 Hz in DisplayPort Alternate Mode.
Convert: With the use of converters and USB video cables, they integrate numerous connection technologies such as HDMI, DisplayPort, VGA, RJ45 and USB-A. Existing devices and cables can thus continue to be used.
Extend: USB Type-C docking stations extend the connectivity of notebooks. In addition, an active extension enlarges existing cabling and also controls more distant end devices such as printers.
Powering: USB Type-C charges devices such as laptops, tablets or smartphones with up to 100 watts. From around April 2026, USB Type-C will also be introduced for laptops as a standard solution for power supply.
"As an 'all-rounder', the USB Type-C is flexible to use in the office, home office or conference rooms. You can work comfortably anywhere," says Tesfamariam. EFB-Elektronik's multimedia range, which consists of more than 1300 products, serves every conceivable application scenario - from low-cost to high-end. Detailed information on the new possibilities of the USB Type-C interface as well as assistance for the suitable product selection is provided in the free brochure "Digital Office with USB Type-C Solutions" from EFB-Elektronik.

To the brochure
Image material

Image 1: USB Type-C allows hardware to be adapted to hybrid working concepts.

Image 2: Biniam Tesfamariam, Head of Product Management EFB-Elektronik