Copper cabling systems from the specialist:
Copper cables, keystones and more – over 2,500 products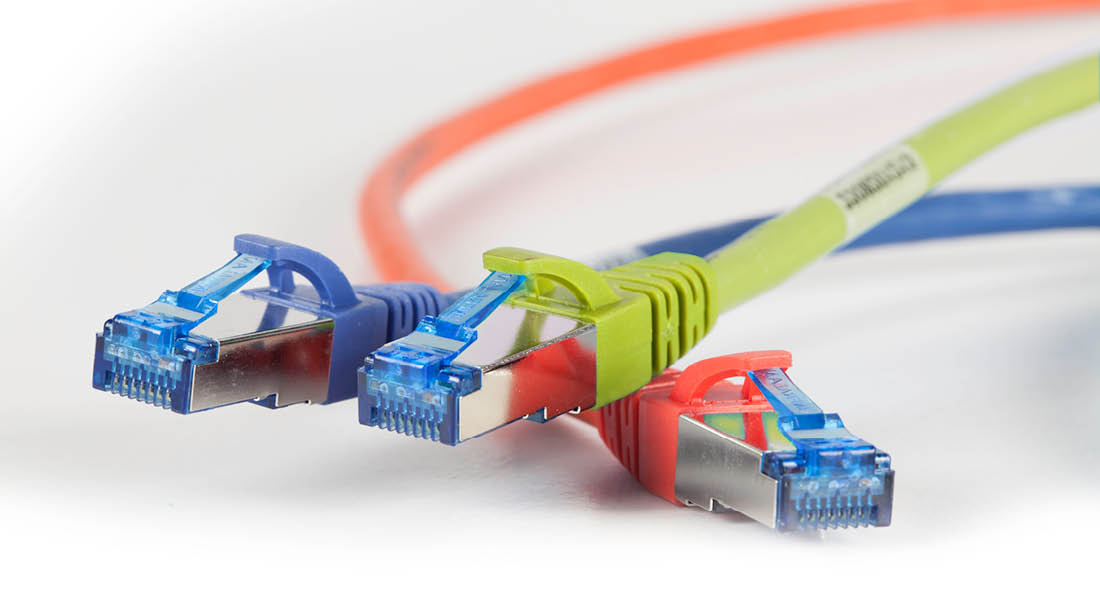 Our high quality products allow for the establishment of a professional, passive IT infrastructure.
As an expert in structured copper cabling systems, we provide you with products such as patch cables, various installation and flex cables, keystones, adaptors, measuring instruments, tools, and other components in addition to our copper cables. Furthermore, we offer entire systems for a complete copper installation route.
The benefits of structured copper cabling systems are apparent: They ensure a fast data transmission of up to 40Gbits/s. Furthermore, they are easy to install and convince with low investment costs.
Check out our broad assortment and high product quality. For a technical consultation or customized solutions, please feel free to contact your personal EFB representative.
Many of our components for copper installation routes are certified by external test laboratories such as GHMT, Force Technology or ETL Intertek. This is how we ensure prime quality for our clients.