Installation and flex-cables in a range of types
Product variety from the expert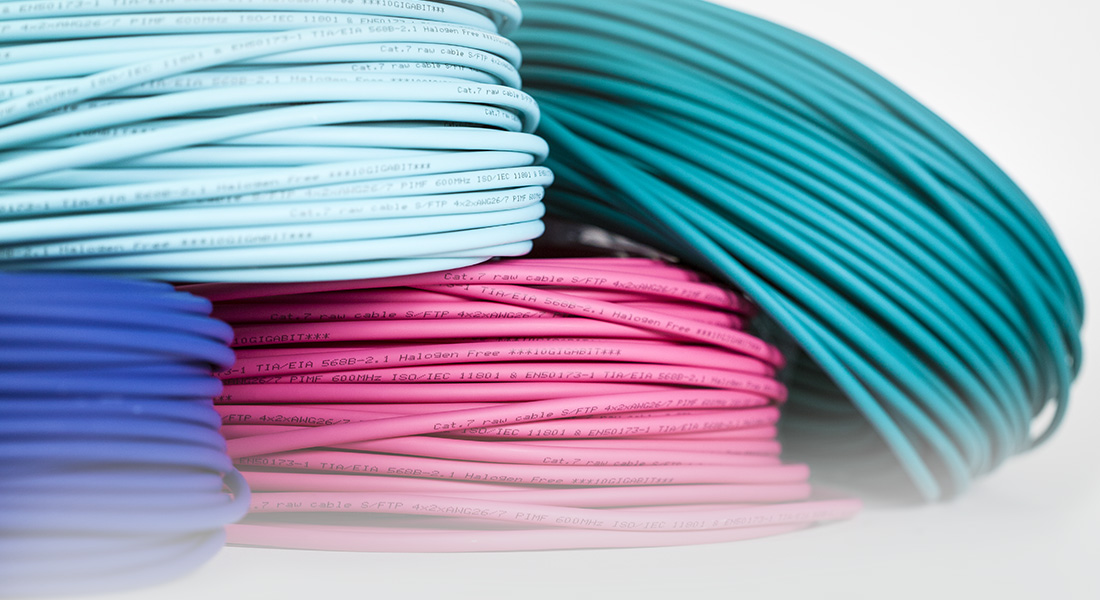 High-quality installation cables are a solid foundation for copper transmission paths and a stable IT infrastructure.
When you visit our online shop, you'll find a wide assortment of installation and flex-cables: with various jacket materials, various cable diameters and corresponding cross-sections to meet your specifications. Lengths of 100m to 1000m are kept in stock, and longer lengths are manufactured on request – patch cables for your own in-house manufacture are available by the metre. Our indoor and outdoor installation cables are also suitable for applications of up to 40-Gbit Ethernet according to Cat.8 CLASS I S/FTP (up to 2000 MHz).
As an experienced specialist, we're always happy to answer your technical questions or provide you with customised solutions. Don't wait – talk to your personal EFB representative!