Various fiber optic connector and coupler designs
Quality and selection from the expert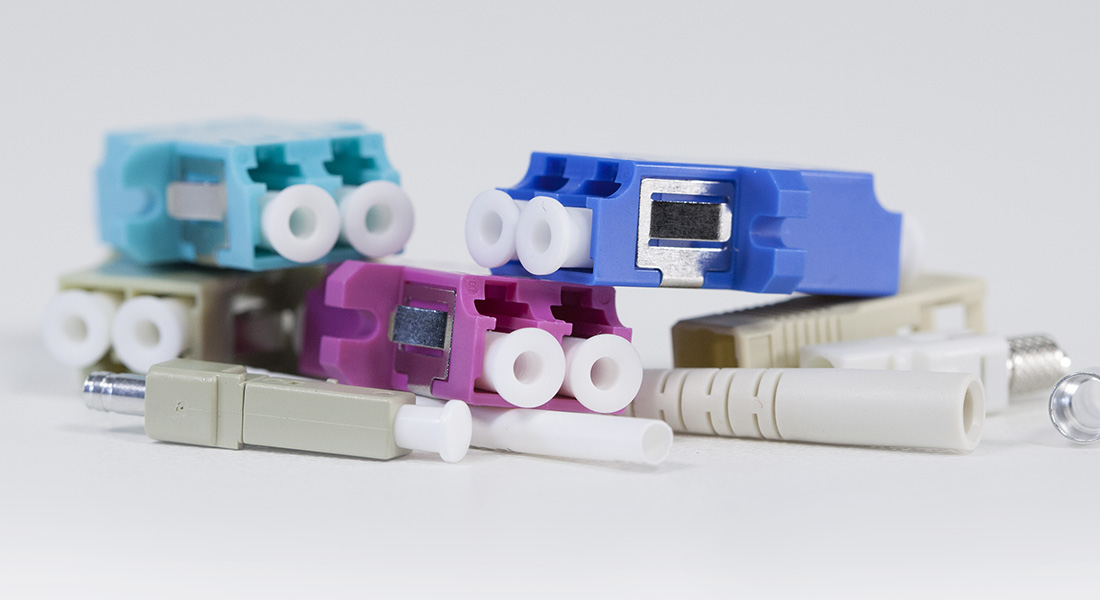 High-quality connectors and couplers are prerequisite for a reliable fiber optic transmission line.
So visit our online shop and find a great selection of different fiber optic connectors and couplers (PC/APC) with ceramic sleeves, e.g. various fiber optic connector types such as field terminable fiber optic plugs and individual components – suitable for any application. Discover our great selection today!
As a specialist in structured cabling systems, we also always provide you with technical consultations and customized solutions. Don't wait – talk to your personal EFB representative!