Patch panels and data outlets of all types
Quality from the specialist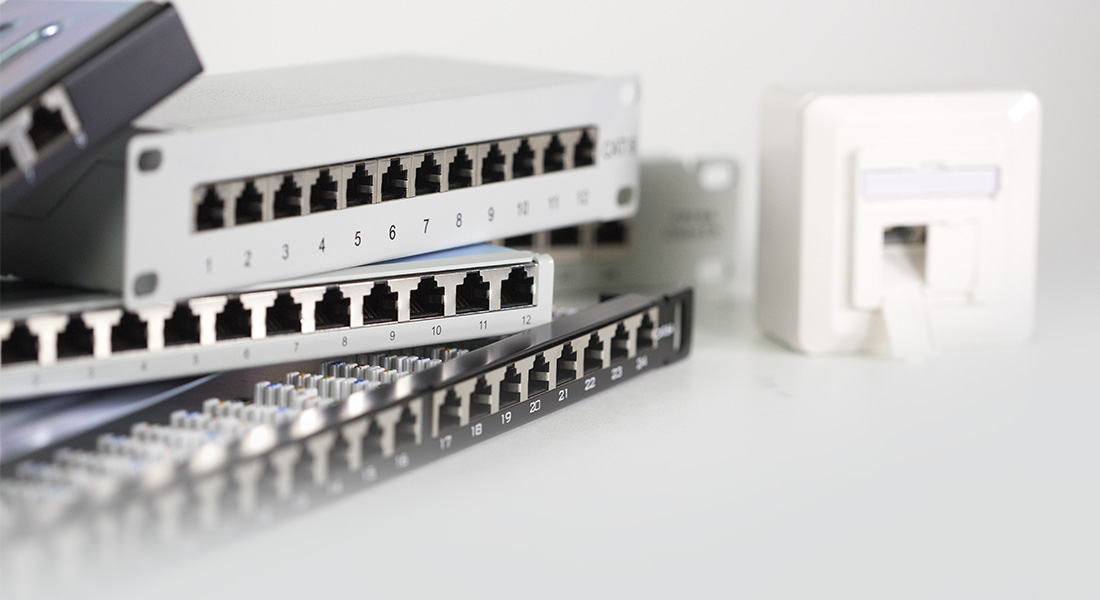 Patch panels can be used to implement complex installation structures inside buildings – particularly when you have patch bay requirements such as differing height units and numbers of ports.
Visit our online shop to find a wide assortment of high-quality patch bays and data outlets, e.g. in 10" and 19" as well as various numbers of ports. For the path from the distribution cabinet to the users, simply plug the installation cable into data outlets on the user end. We offer double data outlets in classifications of up to Cat. 6A.
As an expert in the field, we're always happy to answer your technical questions or provide you with customised solutions. Don't wait – talk to your personal EFB representative!