Industrial Ethernet components such as switches, converters and more
An extensive assortment for reliable use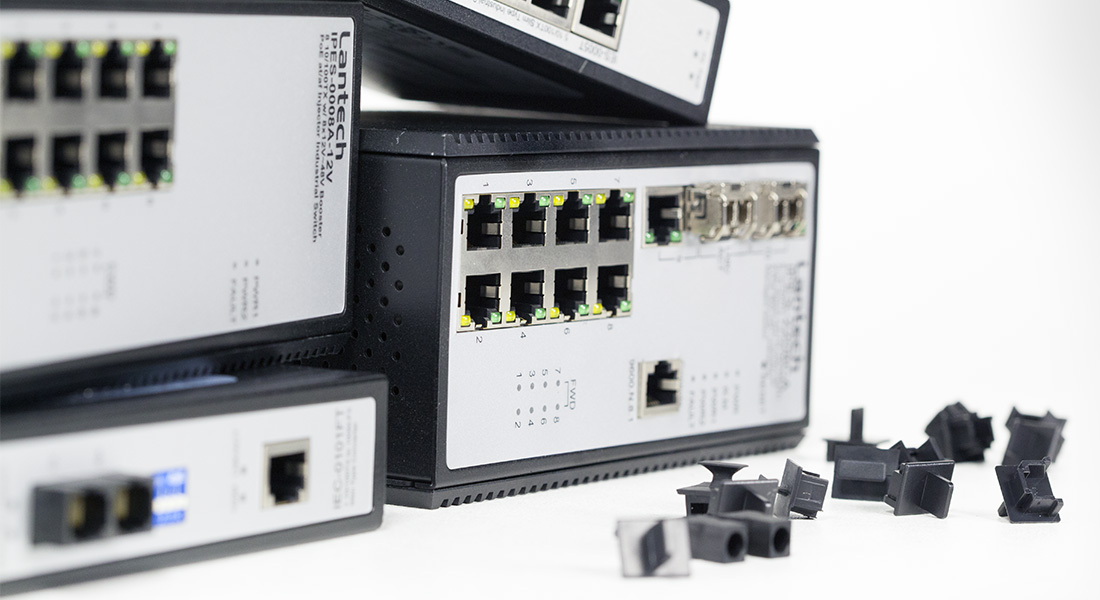 You must be able to rely on your Ethernet components within the industrial network technology sector. In order to ensure a stable network, major emphasis is put on the reliability and robustness of industrial Ethernet products.
So visit our online shop and find a wide range of high quality switches, media converters, and power supplies for industrial applications. In addition to a great variety of products, you will benefit from a particularly high product quality: Our premium quality equipment is reliably resistant to environmental influences such as dust, temperature fluctuations, and vibrations.
As a network expert with many years of experience, we also provide you with customized solutions and technical consultation. Feel free to contact your personal EFB representative regarding your enquiries at any time!