IP protection classes: Safe against dust & water
Whether continuous rain, sandstorm or snowstorm: Especially outdoors, electronics must be protected from dust and water. For applications outside or in damp rooms, dusty factory halls or even under water, you will find suitable products at EFB-Elektronik. We explain what IP protection classes are all about and what the IP designations mean.
Request a consultation on IP protection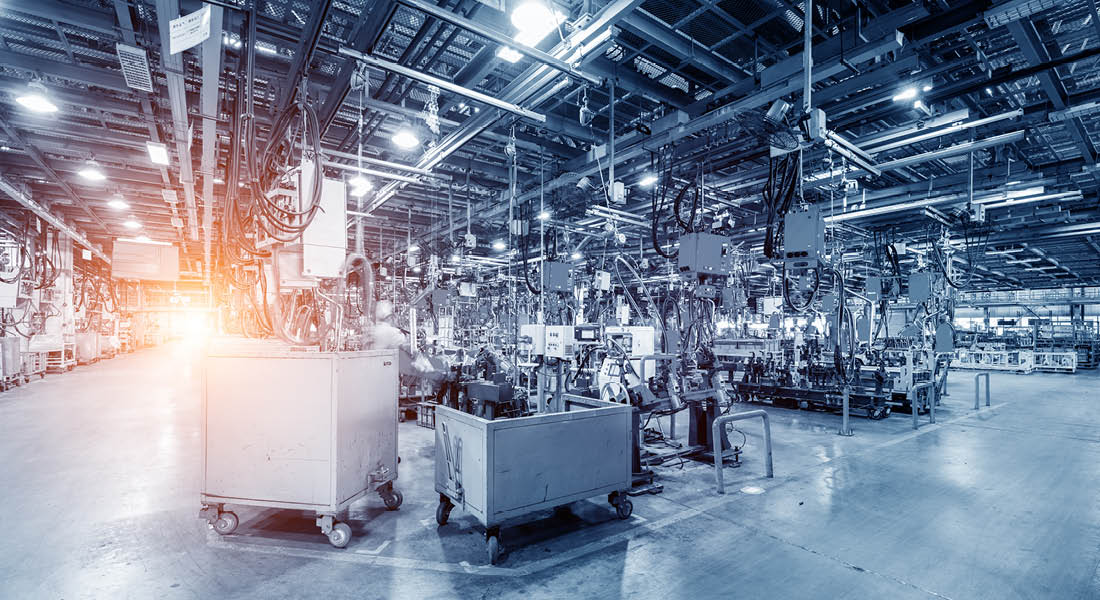 ---
Applications with IP protection classes
The IP protection class describes the protective effect of products against foreign bodies and moisture. Particularly in harsh environments, reliable data transmission that defies external influences is essential. Whether in dusty industrial halls or outdoors, where the components are exposed to the weather. This also includes
FTTx
installation.
---
Safe protection in harsh environments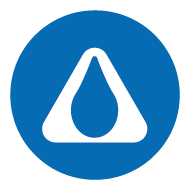 Protection against contact, foreign objects or even dust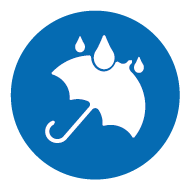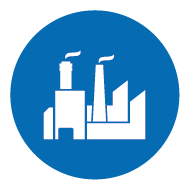 For industry, outdoor or FTTH
---
IP protection classes in accordance with IEC 60 529 (EN 60 529)
The abbreviation IP stands for International Protection (or Ingress Protection). Electrical components and devices are subdivided according to their suitability for different environmental conditions according to an IP coding. This consists of a two-digit code number. The first digit of the protection class stands for the scope of protection of a plug connection with regard to contact or foreign bodies. The second digit classifies the protection against moisture.

Non-protected marketing terms such as "waterproof" do not provide a standardized definition of the extent to which a product is protected against moisture, ingress and dirt. The IP protection classes, on the other hand, designate the degree of protection specifically and in a standardized manner. Translated with www.DeepL.com/Translator (free version)
---
All IP protection types: Explanation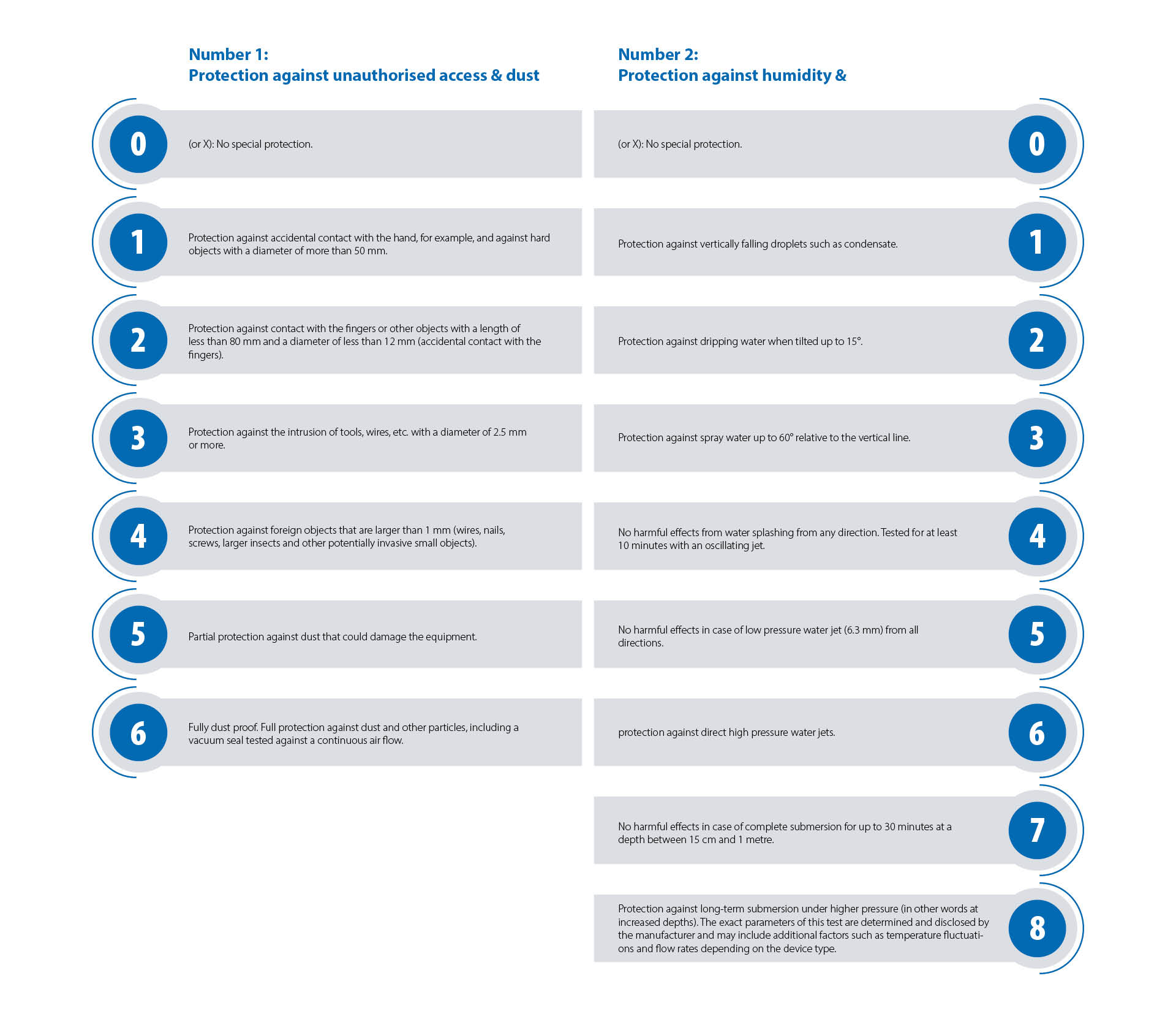 Dust protection (first code number) can have a value from 1 to 6. As the number increases, the ability of the product to resist the ingress of foreign objects and dust increases. For example, a product with an IP2X rating can resist foreign objects 12.5 mm or larger in size, while an object with an IP6X rating is dustproof.
The second code number, liquid protection, follows the same format but can have a value from 1 to 8. The higher the number, the higher the protection against liquid penetration. For example, devices with an IPX4 protection rating can withstand 5 minutes of continuous splashing water. To be rated, certain angles, physical pressure and volume requirements must be met during testing. The IP rating system's rigorous testing process ensures standardization among testing facilities around the world.
---
Alle IP Schutzarten: Tabelle mit Erklärung


| Ziffer 1: Schutz vor Eindringen & Staub | | | Ziffer 2: Schutz vor Feuchtigkeit & Wasser |
| --- | --- | --- | --- |
| (oder X): Kein besonderer Schutz. | 0 | 0 | (oder X): Kein besonderer Schutz. |
| Schutz vor versehentlichem Berühren z. B. mit einer Hand und vor festen Gegenständen mit einem Durchmesser von mehr als 50 mm. | 1 | 1 | Schutz gegen senkrecht fallende Tropfen, wie z. B. Kondenswasser. |
| Schutz gegen Finger oder andere Gegenstände mit einer Länge von nicht mehr als 80 mm und einem Durchmesser von nicht mehr als 12 mm (versehentlicher Fingerkontakt). | 2 | 2 | Schutz gegen Tropfwasser bei einer Neigung von bis zu 15°. |
| Schutz vor dem Eindringen von Werkzeugen, Drähten usw. mit einem Durchmesser von 2,5 mm oder mehr. | 3 | 3 | Schutz gegen Sprühwasser bis zu 60° gegen die Senkrechte. |
| Schutz vor Fremdkörpern, die größer als 1 mm sind (Drähte, Nägel, Schrauben, größere Insekten und andere potenziell invasive kleine Gegenstände). | 4 | 4 | Keine schädlichen Auswirkungen bei Wasserspritzern aus allen Richtungen. Mindestens 10 Minuten lang mit einem oszillierenden Strahl getestet. |
| Teilweiser Schutz gegen Staub, der die Ausrüstung beschädigen könnte. | 5 | 5 | Keine schädlichen Auswirkungen bei Niederdruck-Strahlwasser (6,3 mm) aus allen Richtungen. |
| Vollständig staubdicht. Vollständiger Schutz gegen Staub und andere Partikel, einschließlich einer Vakuumdichtung, die gegen einen kontinuierlichen Luftstrom getestet wurde. | 6 | 6 | Schutz gegen direktes Strahlen mit hohem Druck. |
| | | 7 | Keine schädlichen Auswirkungen bei vollständigem Untertauchen bis zu 30 Minuten in einer Tiefe zwischen 15 cm und 1 Meter. |
| | | 8 | Schutz gegen längeres Eintauchen unter höherem Druck (d. h. in größeren Tiefen). Die genauen Parameter dieser Prüfung werden vom Hersteller festgelegt und bekannt gegeben und können je nach Gerätetyp zusätzliche Faktoren wie Temperaturschwankungen und Durchflussmengen umfassen. |
---
The most common IP protection classes for EFB-Elektronik products
IP40: Components with IP40 protection are protected against foreign objects with a diameter greater than 1 mm.
IP54 & IP55:

IP54 and IP55 products are protected against dust and water. IP54 provides protection against splashing water from any direction. IP55 products even protect against a jet of water from a nozzle impinging from all directions.

IP65:

With IP65 protection, there is protection against water jets as well as against the entry of dust (dust-tight).

IP67 & IP68:

IP67 and IP68 products are dustproof and waterproof. They provide 100% protection against touch, moisture and the elements. Our IP67 connectors protect against water when submerged. IP68 connector systems even provide protection for continuous submersion.
---
IK Protection according to IEC 62262
The IK protection class describes the protection against shocks or impacts. According to EN 50102 and EN 62262, or internationally according to IEC 62262, the impact energies that an enclosure can withstand are described. In practice, this refers to the resistance of outdoor enclosures to vandalism, for example.
| IK-code | Impact energy in joules |
| --- | --- |
| IK00 | no protection |
| IK01 | 0,14, fist punch |
| IK02 | 0,2, fist punch |
| IK03 | 0,35, fist punch |
| IK04 | 0,5, fist punch |
| IK05 | 0,7, fist punch |
| IK06 | 1,0, Blow with a 500-gram hammer from a distance of 20 cm |
| IK07 | 2,0, Blow with a 500-gram hammer from a distance of 40 cm |
| IK08 | 5,0, Blow with a 1.7 kg hammer from a distance of 30 cm |
| IK09 | 10,0, Blow with a 5 kg hammer from a distance of 20 cm |
| IK10 | 20,0, 20.0 joules, hitting with a 5 kg hammer, baseball bat, kicking or throwing projectiles from a distance of 40 cm |
| IK10+ | 50,0, Vandal-proof, e.g. for warehouses, sports halls, surveillance cameras |
---
Our products with IP protection class
---
Get advice on the right IP protection now
---
EFB-Elektronik: IP protection for your network components
EFB-Elektronik
is your contact for electrical components, devices and housings with the right IP protection class for you. As one of the leading manufacturers for network technology, we equip our customers from the installation industry, the specialized and wholesale trade as well as in the industry and IT sector with the appropriate components.
FTTH technologyk
,
Single Pair Ethernet
,
Power over Ethernet
and complex structured cabling: We are at your side with our expertise, additional information material and innovative system solutions. Together we ensure the success of your network project. On request, we also design and create professional complete systems made to measure. Together with the EFB-Elektronik engineers you will find the perfect solution.