Cat.8 Cables, Connectors & Distribution Panels
High data rates without switching to fiber optics: The Cat.8 system makes it possible. EFB-Elektronik offers all components for modern Cat.8 connections and a lot of expertise for a successful application.
Get advice now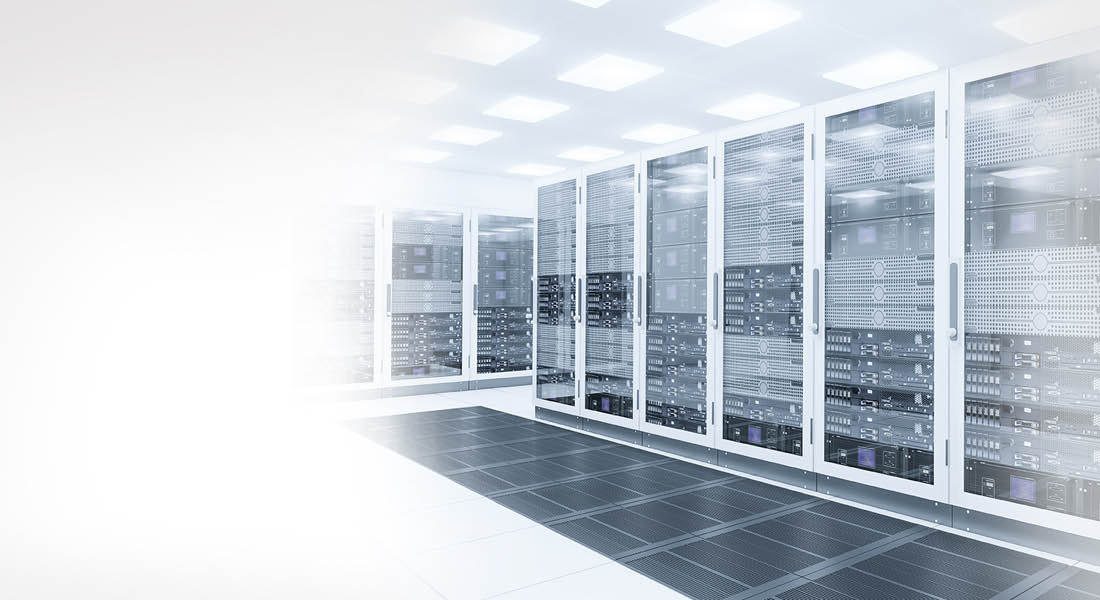 The Cat.8 system from EFB-Elektronik for the perfect link setup
We provide you with all Cat.8 components for a complete cabling route. From Cat.8 patch cables, installation cables and keystones to field installable connectors, installation links and distribution panels. With the Cat.8.1 (CLASS 1) standard, you can achieve speeds of up to 40 gigabits per second (Gbps) on cable runs up to 30 meters. The Cat.8 cables achieve maximum operating frequencies of 2,000 MHz. This means that existing copper infrastructures can continue to be used- without costly conversion to fiber optics. Cat.8 can be used in the rack interconnect area as well as in the backbone area or for connecting floor distributors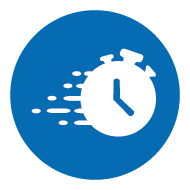 High speed of up to 40 gigabits per second (Gbit/s)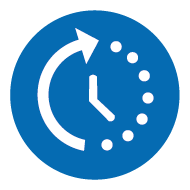 Future-proof and prepared for the requirements for the next 10 years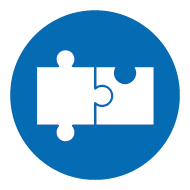 Fully compatible with existing installations and components
Channel link
The Cat.8 transmission path may contain a maximum of 2 plug connections (2-Connector Channel). The maximum length of the transmission path is 30m:
26m cabling section (installation cable)
2m patch / jumper cables at both ends
Direct Connect (End to End)
"Direct Connect" (also End to End Link) represents the connection of the installation cable via field- assembly plugs directly to the switch without sockets. The maximum length of the transmission path is 30m.
Order certified Cat.8 products quickly & conveniently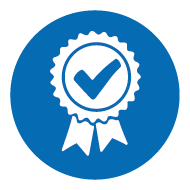 Certifications for maximum reliability
Cat.8 transmission paths from EFB-Elektronik are certified. So you and your customers can be sure you're getting top-quality products.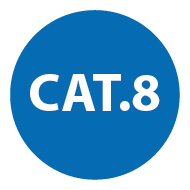 Complete CAT.8 product portfolio – available at your fingertips
All Cat.8 products are in stock and available for immediate delivery. The sophisticated EFB-Elektronik Cat.8 system lets you set up entire link paths.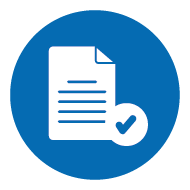 Tender documents for planning
Tender documents for planning All our tender documents are available in German and English (in the shop, with each article). All you have to do is plug these texts into your
tenders
.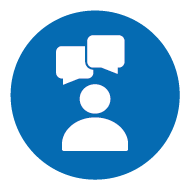 Professional consultation
What is a Cat.8 cable?
A Cat.8 cable is a typical S/FTP (Screened Foiled Twisted Pair) cable with 4 twisted pairs that are each wrapped in foil. All the pairs are additionally shielded with woven mesh and protected from electromagnetic interference.
How long can a Cat.8 cable connection be?
The maximum transmission path is 30m. There are three possible alternatives:. This makes Cat.8 particularly suitable for data centers. In structured building cabling, significantly longer network cables and distances are usually required. There are three options for combining Cat.8 installation cables and network cables or connectors:
Long Channel: Using a 26m installation cable and 2m patch cable at each end
Short Channel: Using a 5m installation cable and 2m patch cable at each end
Direct Connect: Using a 30m installation cable and two plug connectors that can be easily assembled without special tools
What is the difference between Cat.8.1 and Cat.8.2?
While Cat.8.1 cables use conventional RJ45 connectors, Cat.8.2 cables are designed for use with various plugs such as RJ45 or GG45.
---
Discover now: All Cat.8 products from one source at EFB-Elektronik
---
EFB-Elektronik: Professional service around your Cat.8 installation
EFB-Elektronik
is one of the leading manufacturers for network technology. We offer our customers from the installation sector, the specialized and wholesale trade as well as from the industry not only high-quality products from the area of Cat.8,
FTTx
, and the entire area of data and network technology, but also stand for professional complete systems made to measure. The competent team of experts will work out individual system solutions for your challenge on request. The EFB-Elektronik engineers from different technology areas are at your side with words and deeds to lead your project to success. Contact us, we will find a solution!