RoHS compliant products marked in accordance with ElektroG
Our service available to you: Your personal EFB representatives will consult you regarding the proper WEEE and CE marking of customized cables, switches, data outlets, and the overall EFB-Elektronik product range in conformity with the law. Together, we will find the right labelling options for you.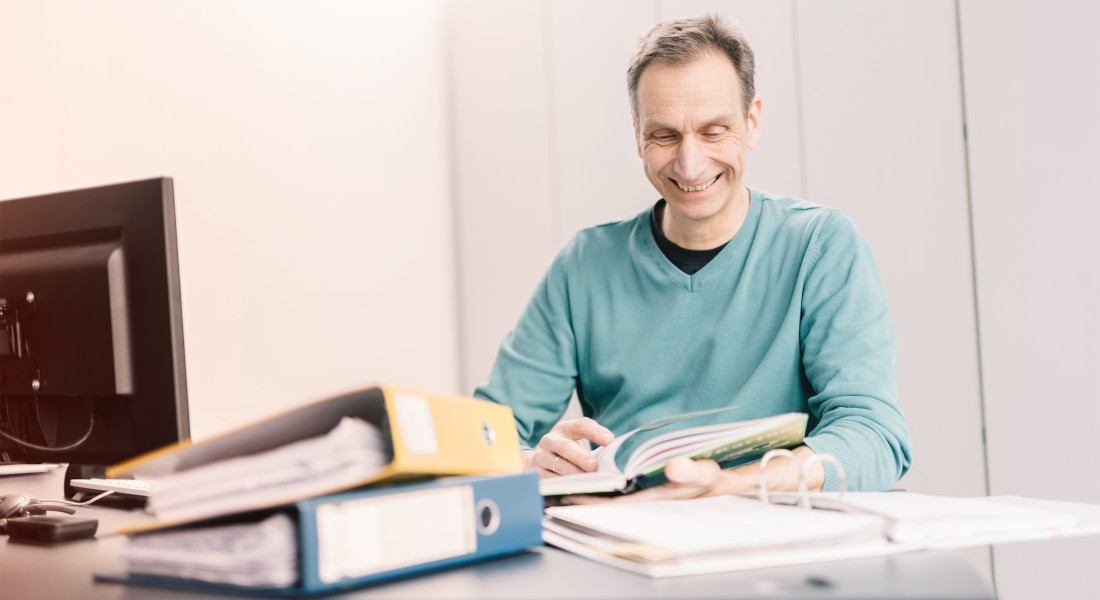 ---
RoHS Directive & applicable Electrical and Electronics Equipment Law (ElektroG)
CE certification, WEEE marking, RoHS conformity: Electronic devices and components must be properly registered and certified to allow for their permissible distribution within the EU or countries that feel obliged to conform to EU Directive 2011/65/EU.

The marking of products that fall within this jurisdiction is subject to the RoHS (Restriction of Hazardous Substances) Directive.

Within the meaning of environmental and health protection, all electrical and electronic waste must be recycled and disposed of in an environmentally friendly manner. The WEEE directive applicable to this matter is implemented into German law through the Electrical and Electronic Equipment Law (ElektroG). EFB-Elektronik offers various options to properly implement these labelling requirements. With our long-standing expertise, we will guide your through the process.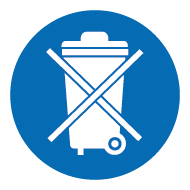 EAR & WEEE
In addition, all EFB-Elektronik products that fall within this jurisdiction will be labelled with a crossed out wheeled bin and the WEEE symbol (WEEE = Waste of Electrical and Electronic Equipment).
Request consultation
Proof of manufacturer
Furthermore, the manufacturer (also distributor) will be specified on the product.
Request consultation
---
WEEE marking & ElektroG directives
In addition to the CE marking, manufacturers and distributors of EEGs are bound to apply the WEEE marking. The Waste of Electrical and Electronic Equipment Directive regulates the disposal and recycling of electrical and electronic products within the EU. The WEEE marking on the product is the shape of a crossed out wheeled bin symbol.

In addition, the following specifications must be attached directly to or on the equipment:

Specific designation of the equipment manufacturer
Brand for manufacturer identification purposes, by means of which the manufacturer can be traced in the public register of the joint agency, EAR (Electrical and Electronic Waste Register) trust.
Manufacturers can independently determine the WEEE marking obligation in terms of self-assessment. This option is unbureaucratic and causes no delays, however, an error of judgement may result in products being classified incorrectly while associated obligations are being neglected.
---
WEEE & CE marking options for EFB-Elektronik
The Elektro-G and RoHS compliant marking must be visible, legible and permanently attached directly to each individual product to allow for a quick and simple identification of the conformity and manufacturer. For this purpose, EFB-Elektronik provides a variety of options for labelling the products – always in compliance with the legal specifications and requirements regarding completeness and legibility.

The CE and WEEE markings can also be found in the data sheets of the products.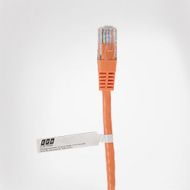 Flag labels
A 9x80mm flag is adhered to the cable. It indicates the logo, URL and address of the manufacturer, as well as the CE & WEEE markings.

This variant stands out due to the fact that it is comparatively inexpensive.

If the flag is lost, however, proper allocation can no longer be ensured.

Since labelling the cable with the company name cannot be ensured, please note that flag labels are mandatory for cable lengths of 0.5 metres or less.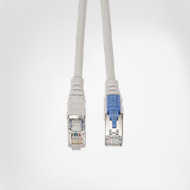 Labelling of shielding plates, connectors or sleeves
This is a smart and future-proof method to ensure CE and WEEE markings directly on the product. The marking is stamped directly onto the shielding plate, connector or sleeve for this purpose.
Advantage: It is permanently legible.
We recommend implementing the CE and WEEE marking using this method while the manufacturer specification is implemented on the cable.
Please discuss this implementation option with your EFB representatives.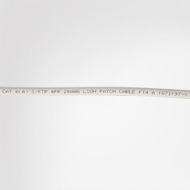 Marking on the cable
For this version, the marking is imprinted or stamped onto the outer sheath of the cable. This allows for the precise allocation of the manufacturer of each individual product even after many years of use.
We recommend implementing the proof of manufacturer using this method. According to our recommendation, the CE and WEEE markings are imprinted onto the shielding plate, connector or sleeve.
Please discuss this implementation option with your EFB representatives.
---
Which products are subject to the RoHS directives, WEEE & CE marking obligation?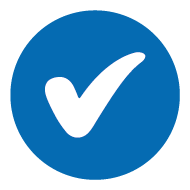 Active components according to 2011/65/EU and 2012/19/EU directives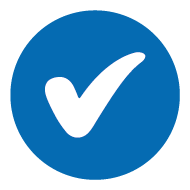 Cable contains live conductors (e.g. copper, steel or aluminium conductors). This applies to assembled standard cables and customized cables alike.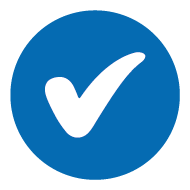 Passive equipment through which electrical current is passed (e.g. switches, data outlets, patch panels)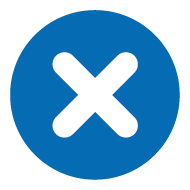 Fiber optic cables are not subject to the marking obligation, as these do not constitute electrical or electronic equipment within the meaning of the definition.
---
RoHS compliant EFB-Elektronik products with proper markings
As a leading system provider and manufacturer of network technology, EFB-Elektronik boasts a diverse professional team of experts with practical knowledge of RoHS conformity and ElektroG directives.
FTTx
,
Single Pair Ethernet
or structured cabling of buildings: Even in exceptional and borderline cases, we know currently applicable regulations and marking obligations. Together, we will find the optimal WEEE and CE marking solution for your components and products!
---
Enter your contact details and your personal contact will get in touch with you