Great variety of media converter variants
Discover our extensive selection for your professional network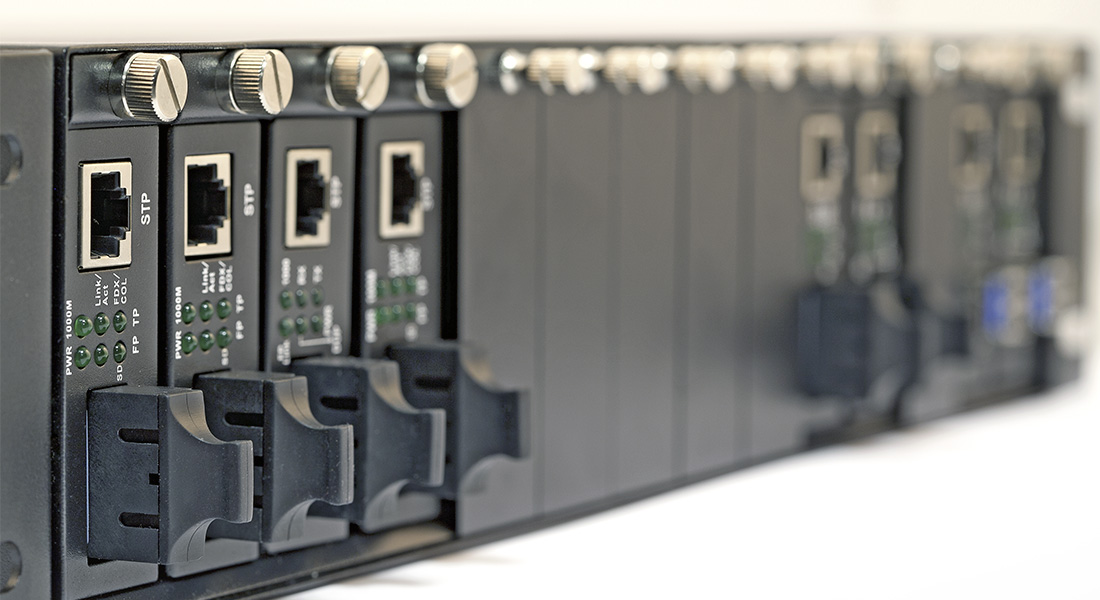 Media converters are essential for connecting networks with different transmission media and for extensive coverage. This forms the basis for a stable and fast network.
So visit our online shop and find an extensive assortment of proven fibre optic media converters. You can choose between classic media converters or space-saving ultra-compact variants. Get to know our products and brands today!
As an expert in structured cabling and network technology, we also provide you with customized solutions and technical consultation. For enquiries, feel free to contact your personal EFB representative!