Patch cables in various colours, lengths and categories
Quality in a wide assortment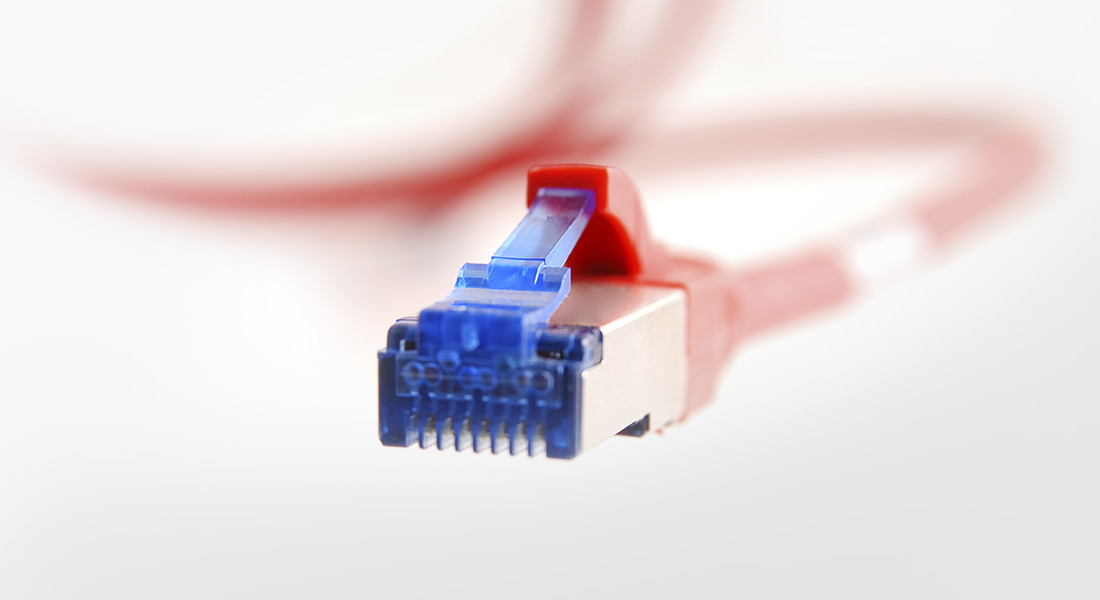 As network cables, patch cables can create a direct connection between two PCs. Our high-quality patch cables ensure that you get a stable and fast network connection – in screened or unscreened applications.
Visit our online shop for a wide assortment of high-quality twisted-pair patch cables as Cat.5e, Cat.6, Cat.6A and Cat.8.1. In addition to numerous standard cables, we also offer individual custom-makes, e.g. patch cables with special jacket materials or individual labelling, plus plug connectors to meet your specifications. Discover our online shop today!
As an expert in this area, we're always happy to answer your technical questions or provide you with customised solutions. Don't wait – talk to your personal EFB representative!