Great selection of serial and parallel cables and adaptors
Check out our extensive assortment of professional quality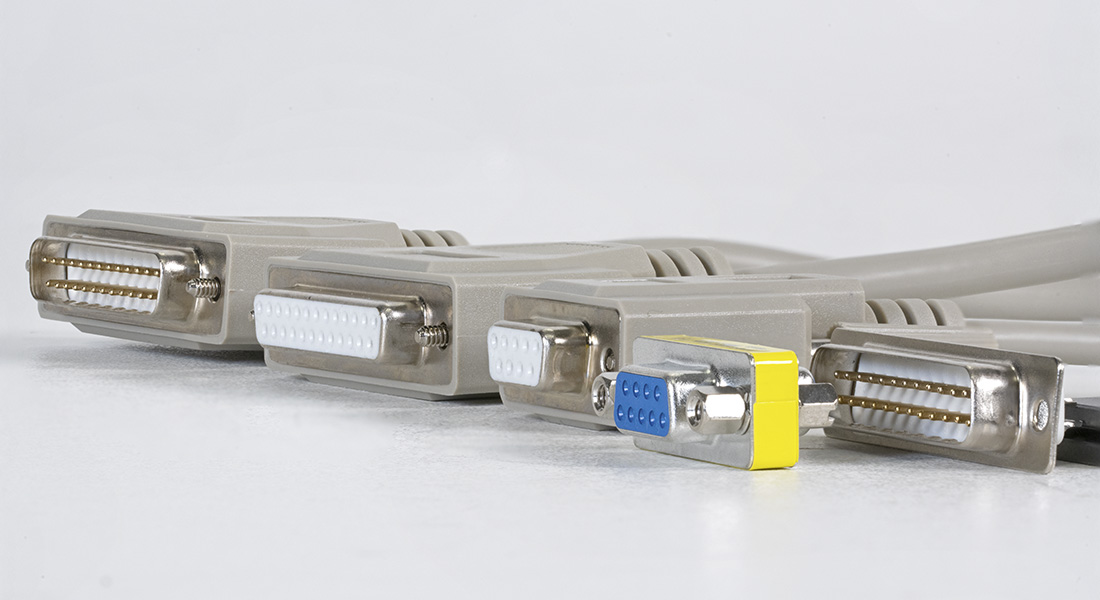 The classic serial data interface has prevailed into the gigabit age and is still very popular. Connections with a parallel interface have also proven their worth. To ensure a secure connection and reliable operation, special cables and adaptors are required for both variants.
Visit our online shop and find a wide range of D-sub variants with different numbers of pins, from 9-pin to 62-pin. In addition, proven coax and BNC products are available. Discover now!
Also, take advantage of a technical consultation or customized solutions at an time. For enquiries, feel free to contact your personal EFB representative! Quality and consultation from the expert.