Wide range of multimedia accessories
More than 700 high quality products and components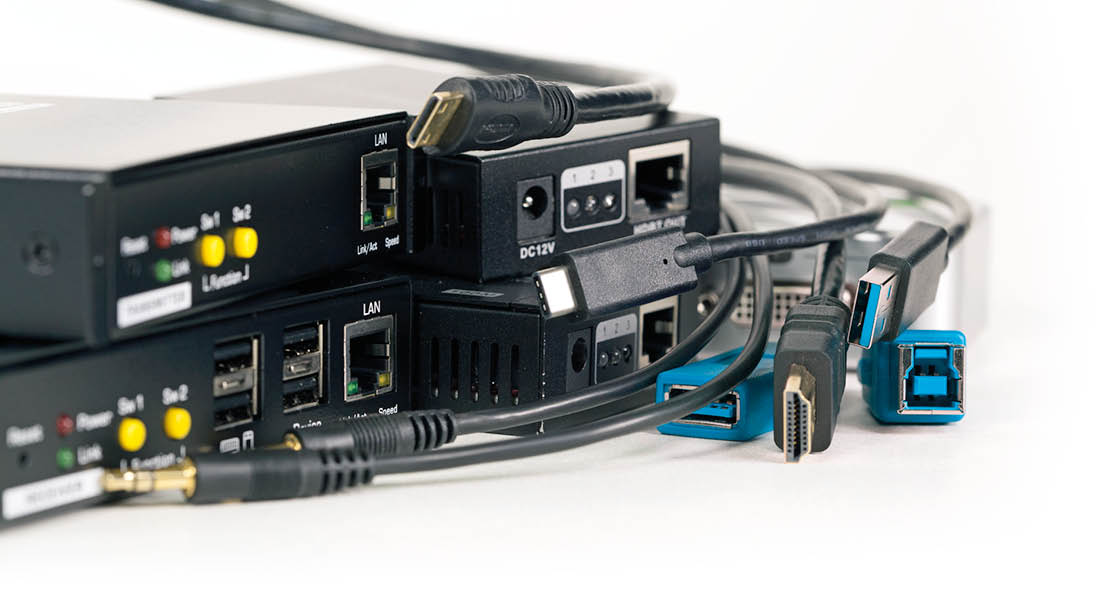 Networking plays an essential role in times of video conferences, smart homes and home offices. Multimedia or the proper hardware is gaining increasing significance – digitally, but also analogically. High quality multimedia equipment and the interaction of components allow for reliable operation.
An extensive multimedia assortment of more than 700 items can be found in our online shop: e.g. hardware, cables and plug connectors, matching adaptors, converters, and accessories.
Selected components ensure that even the highest demands can be implemented in a technically flawless and fail-safe manner, e.g. in an industrial setting when controlling plotters or machines in real time.
Of course, as a network specialist, we also offer individual consultation and customized solutions upon request. Please feel free to contact your personal EFB representative at any time!