Great variety of video components such as video cables & adaptors
Discover our extensive assortment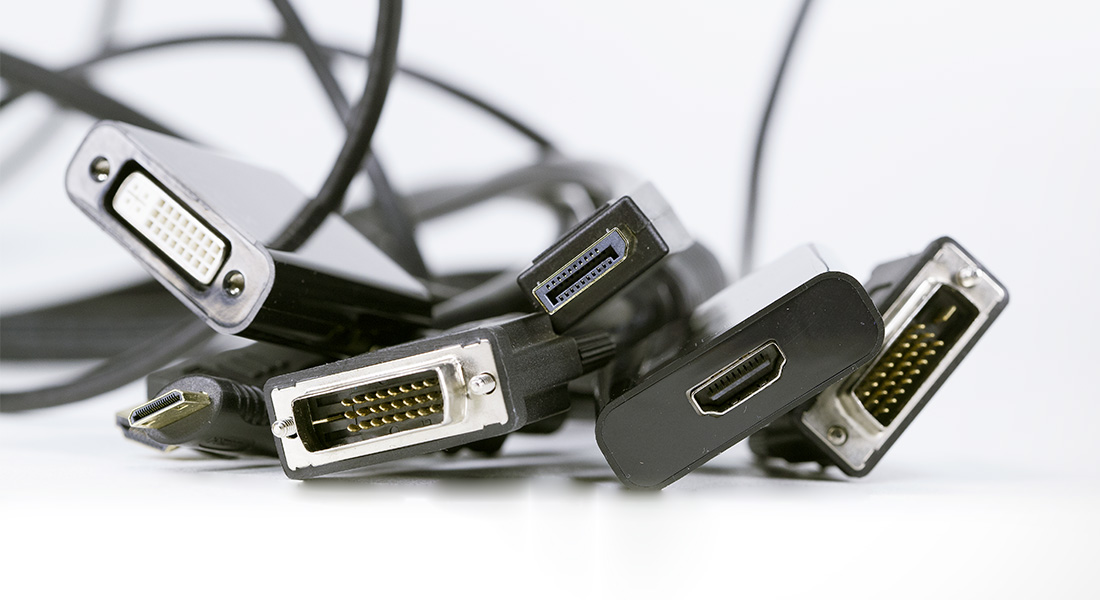 Whether for industrial, home entertainment, gaming or video conference purposes – high quality video components such as cables and adaptors are a requirement for a reliable and stable connection of your devices.
Visit our online shop and find a variety of video cables of different quality standards and for various markets such as for digital connections such as HDMI™, DVI and display ports, or similar technologies such as SVGA/VGA to reliably connect any device to the monitor.
Furthermore, as a long-standing network specialist, we provide you with the opportunity to take advantage of our individual consultations or customized products. Feel free to contact your personal EFB representative regarding your inquiries at any time!