Professional serial and parallel cables & adaptors
Great selection of prime quality products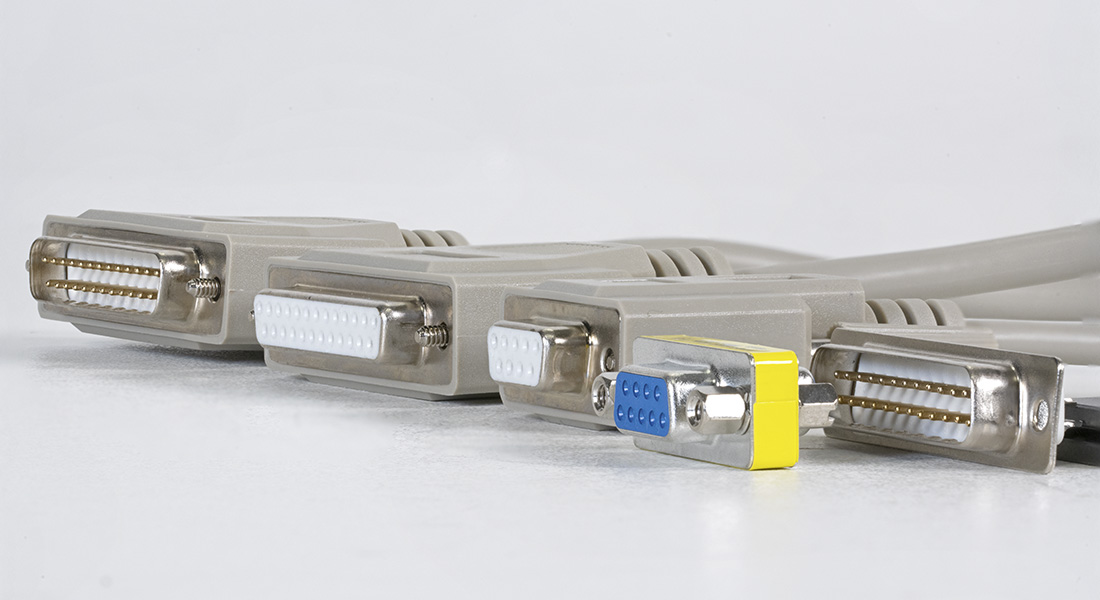 The use of classic serial data interfaces as popular as ever. In addition, serial connections have also proven their worth. Using the proper cables and connectors ensures flawless and safe operation.
For this purpose, visit our online shop and find a wide range of serial and parallel cables & adaptors: from D-sub variants with different numbers of pins to coax and BNC products. Check out our high quality products and selected brands today!
In addition, feel free to take advantage of a free technical consultation. A a long-standing specialist in structured cabling systems, we provide our clients with individual consultations and customized solutions. Feel free to contact your personal EFB representative regarding your enquiries at any time!