Optical transceivers such as SFP, SFP+ and QSFP modules, as well as DAC and AOC transceiver cables
EFB offers an extensive assortment for various transmission speeds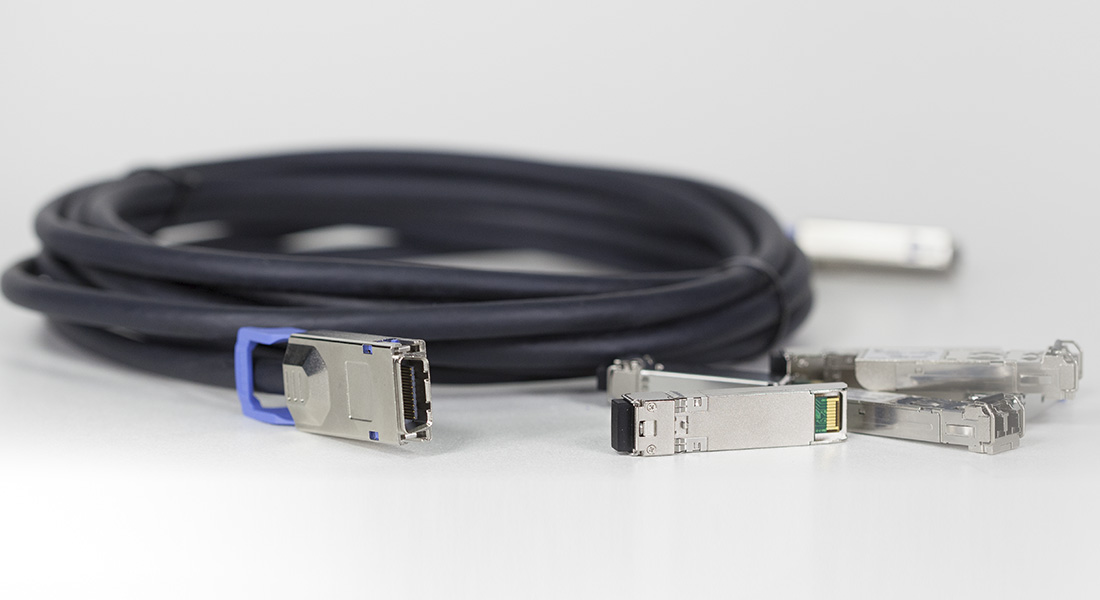 Whether fast Ethernet, gigabit, 10G and higher – different bandwidths require different transceiver modules.
So visit our online shop and find an extensive selection of transceivers and transceiver cables to connect your active switches with transceiver modules. For a reliable fibre optic network connection with stable transmission.
In addition to individual components, we also offer ready-to-install DAC and AOC cables. They consist of two transceiver modules with a pre-assembled copper (DAC) or fibre optic cable (AOC) – as an extra service.
As a long-standing network specialist, we also provide you with technical consultation and customized solutions. For enquiries, feel free to contact your personal EFB representative!
---
Transceiver portfolio for download