Barcode scanners for all sectors, from the industrial to the trades sector
A great selection from the expert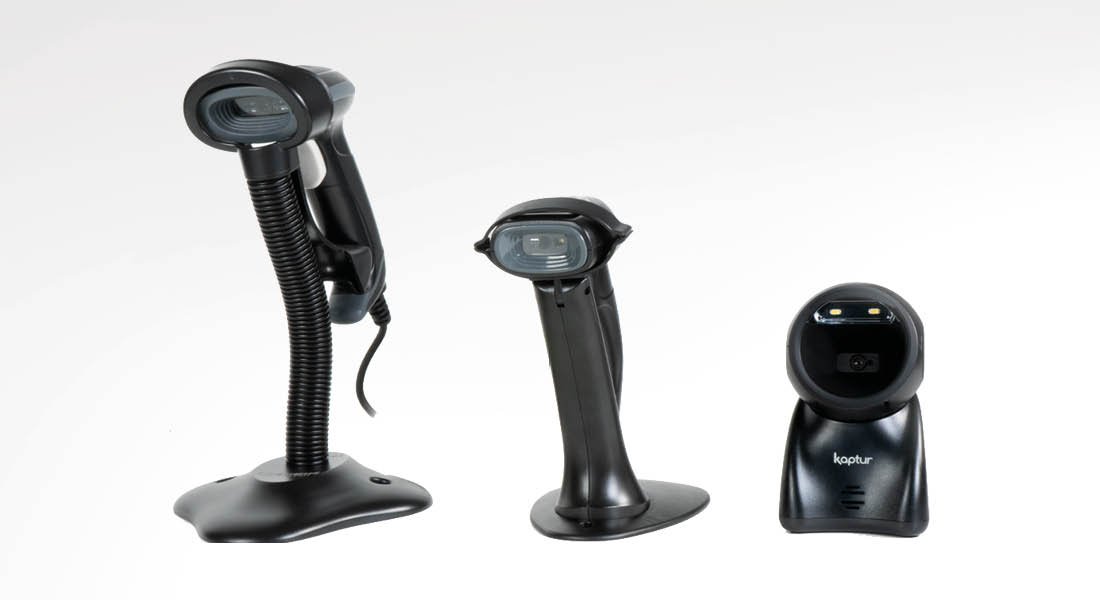 Scanners for 1D and 2D codes are essential tools for identification and data acquisition – in the retail, food service, automation, manufacturing or logistics sectors alike.
Visit our online shop and find a great variety of high quality barcode scanners. As exclusive distributor of the brand KAPTUR© in the D-A-CH region (Germany, Austria, Switzerland), we provide you with premium quality scanners for 1D and 2D codes such as professional wireless barcode scanners or table-mounted barcode scanners. You will receive sophisticated standard solutions for all the different fields of application.
Furthermore, we provide you with the opportunity to take advantage of our technical consultation or to express your individual requests. For customized solutions or consultation, please feel free to contact your personal representative! Quality and consultation from the expert.