Keystones, adaptors and accessories
Take advantage of our wide selection and top quality from the specialist.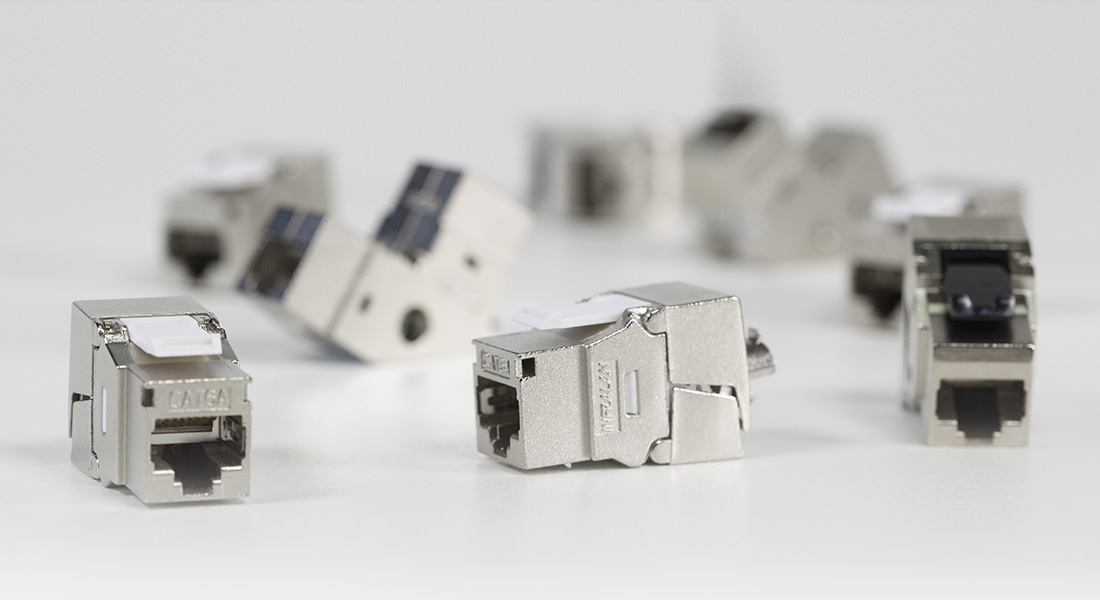 Modular cabling systems with keystone connection technology offer many benefits. They boast excellent transmission properties, are quick to assemble with no tools required and let you individually equip distribution panels based on site conditions.
Our online shop has everything you need for flexible snap-in assembly, a self-contained keystone housing and a wide assortment of copper plug connectors: from keystones in STP and UTP to connections modules as well as adapters and distribution panels. Discover our wide selection today!
As an experienced specialist on structured cabling, we're also always happy to answer your technical questions or provide you with customised solutions. Don't wait – talk to your personal EFB representative!