Fiber pigtails and jumper cables
Directly from the specialist from stock or as customized solution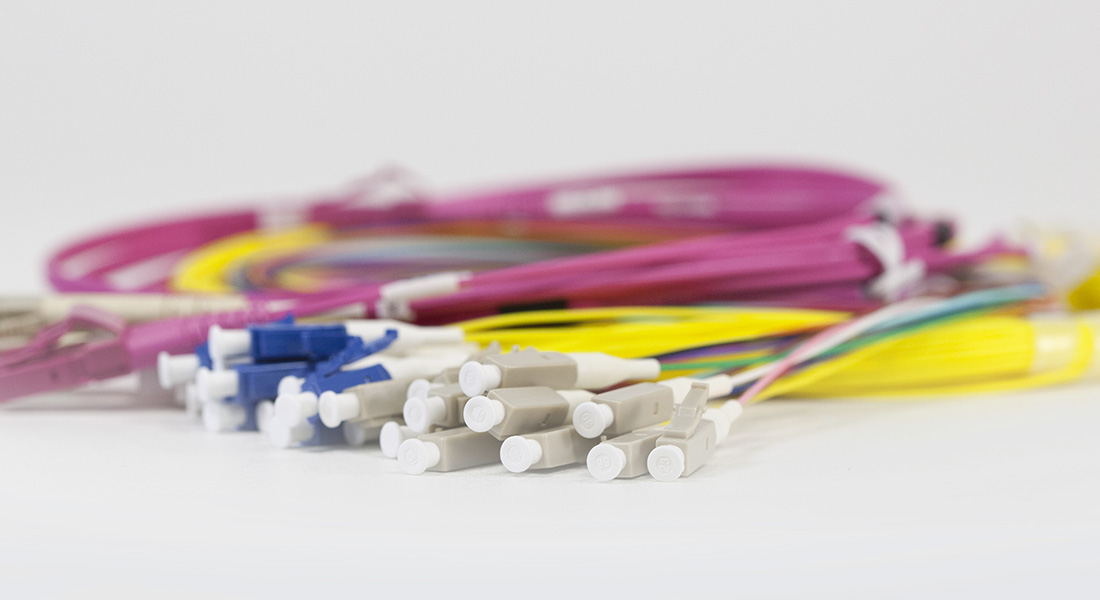 In combination with the proper splice technology, high-quality fiber pigtails ensure optimal performance of your fiber optic cabling system.
From fiber optic pigtails to patch cables – visit our online shop and find fiber pigtails, jumper cables, and all common fiber optic connectors, directly from stock. Discover our wide selection!
As a long-standing specialist, we also realise customized solutions in our own glass fiber production facility. We would also be happy to take care of the assembly of E2000® patch cables for you.
Take advantage of our long-standing expertise. For a technical consultation, or in case of special requests, please feel free to contact your personal representative at any time!