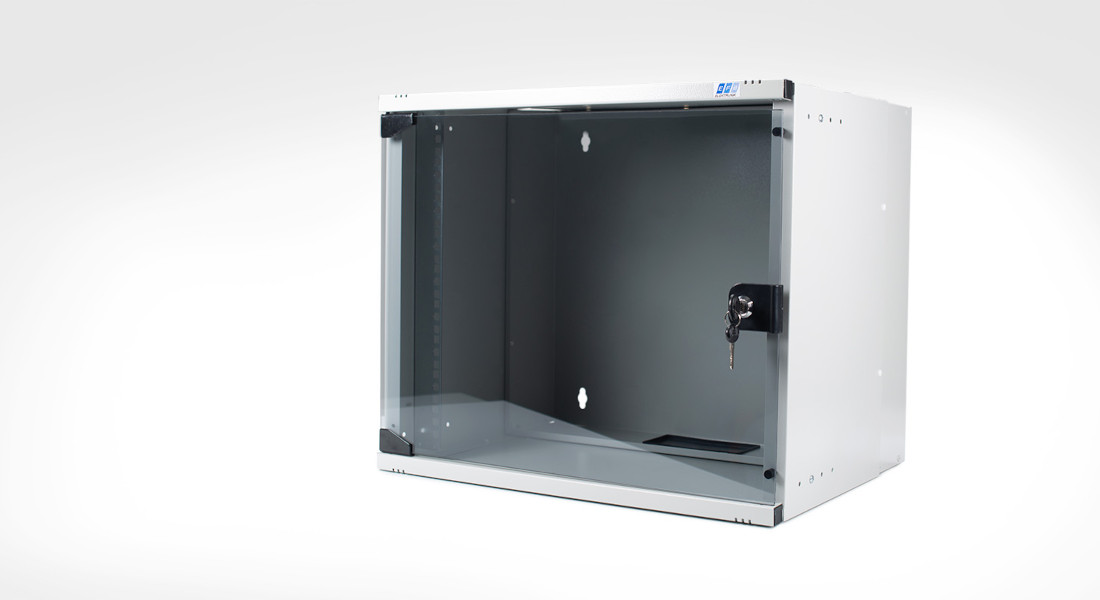 Foldable 19" wall housings can be set up quickly and without tools
March 29, 2023
Pressemitteilungen | News
Bielefeld, 04.04.2023 - The network specialist for structured IT infrastructure EFB-Elektronik expands its product portfolio with a foldable 19" wall housings. These 19" wall-mounted cabinets in "flat-pack" format can be quickly set up completely without tools or screws within a few minutes by just one person thanks to clip technology. "Bottom and top panels are simply attached to the unfolded enclosure body by plastic expanding rivets, with no tools required. The user can thus concentrate entirely on assembling the 19" components inside," says Marcus Nelles, product manager for network and server cabinets at EFB-Elektronik.
Compact form reduces costs
The foldable wall housing is also characterized by its space-saving format: The "flat-pack" concept allows dealers and installers to store the cabinets efficiently and reduce the number of tours required for transport, saving time and money. When assembled, the compact shape of the cabinet makes it particularly suitable for confined spaces, for example as a floor distributor or for smaller network installations in private homes, medical practices or law firms. The models are available in all common variants from 4U to 15U, a width of 540 mm and depths of 450 and 600 mm. The front door made of certified safety glass is lockable. The cabinet offers up to 50 kg load capacity and is available in gray and black.
For more information and an assembly video, click here:
https://www.efb-elektronik.de/en/foldable-wall-housing-lp
Image material
Image 1: Foldable wall housing
Image 2: Marcus Nelles, Product Manager Network and Server Cabinets at EFB-Elektronik